Nothing on these pages should be seen as a substitute for regular contact with your GP or other healthcare provider.

This is a service that's being introduced to make it easier for you to access local NHS healthcare services. You can call 111 when you need medical help fast but it's not a 999 emergency. NHS 111 is available 24 hours a day, 365 days a year. Calls are free from landlines and mobile phones.
Patient UK    www.patient.co.uk
Comprehensive, free, up-to-date health information as provided by GPs to patients during consultations. A lot of information on medical conditions and treatments as well as links to other organisations or patient support groups. Also has comprehensive pages about research or medication if you want more details.
Homeopathy Helpline    www.homeopathyhelpline.com
Phone 0906 534 3404 only available in UK
If you need urgent homeopathic advice over the phone the helpline is open from 9am to midnight. It is mainly staffed by Francis Treuhertz and David Needleman but also by other extremely experienced homeopaths. All calls cost £1.53 per minute, network charges may also apply where relevant. Calls can be short if you are clear about your symptoms and what questions you are likely to be asked. This is particularly helpful if you have some remedies at home.
ABC homeopathy www.abchomeopathy.com

If you have some remedies at home this website can be helpful in directing you to something that may help. This free online remedy finder suggests homeopathic remedies based on the symptoms you enter.
Extraordinary Medicine  www.extraordinarymedicine.org
A very good website set up by the North American homeopathic associations with lots of information on all sorts of aspects or homeopathy including history, ethics, dilutions, research studies and all very clearly explained in an accessible way.
Homeopathy Research Institute  https://www.hri-research.org/
The aims of the HRI are to perform and promote innovative research of the highest scientific standard in the field of homeopathy. The website has a great deal of information about current research, summaries of academic papers and a regular newsletter. They are also holding an international research conference in Rome in June 2015
Society of Homeopaths    www.homeopathy-soh.org
The largest organisation registering professional homeopaths in Europe. A good source of general information about homeopathy, courses, homeopathic pharmacies and a search facility to find a registered homeopath in your area.
British Homeopathic Association  www.britishhomeopathic.org
The registering body for medically trained homeopaths. An excellent website with lots of information about homeopathy in general, NHS treatment, history and research. You can also download some very good articles about homeopathy which have appeared in their magazine 'Health and Homeopathy'.
Find a Homeopath  www.findahomeopath.org.uk
This website has been designed to introduce you to the healing potential of homeopathy and make it easier for you to find a qualified practitioner in your area. All practitioners on this site are regulated by one of the UK's homeopathic registering bodies.
Homeopathy Action Trust  www.homeopathyactiontrust.org
The Homeopathy Action Trust is a membership charity that supports public understanding of homeopathy, for the benefit of patients, students and practitioners alike. They also provide small grants to fund various projects in the UK and worldwide.
The Homeopathic Book Company   www.homeopathicbooks.co.uk
You can often find basic homeopathy books in charity shops which are a good place to start if you would like to learn more about the subject. This company is run by a friend Pat O'Keefe and is an excellent source for homeopathy and other health related books, posters and CDs. The more in depth homeopathic books are not always easy to get hold of through larger bookshops. See also my Amazon Store on this site for some suggested reading if you would like to find out more about homeopathy. I realise many people have issues with Amazon but many smaller, specialist booksellers like the Homeopathic Book Company use it too.
Natural History Museum
http://www.nhm.ac.uk/research-curation/research/projects/homeopathy/index.html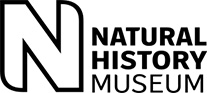 These pages in the research area of the NHM site have many old pictures of  plants and fungi used in homeopathic remedies. A searchable database details hundreds of plants and fungi as well as lichens, brown and red algae. This is the work of Dr Vilma Bharatan,Research Associate of Medicinal Plants at the museum.
Winklers Plant Paintings
http://homeopathyactiontrust.org/news/buy_a_copy_of_winklers_156_plant_paintings_and_help_hat.html
The original book was published in 1836 by Dr. Eduard Winkler.  It contains 156 beautiful hand painted plant remedies which are used in homeopathy. Homeopath Francis Treuherz kindly contributed these beautiful plant paintings to make them available to homeopaths, patients and all lovers of plants.To see the whole set, click here.
Just €25 plus p&p for the whole set of 156 prints and 100% of the sale will be donated to the Homeopathy Action Trust. The pictures are available as high quality downloads or as a CD for a small extra charge.
Cytoplan  http://www.cytoplan.co.uk
Cytoplan are a UK based company producing quality vitamin and mineral supplements. Most of their products are food based so much easier for your body to absorb the nutrients. They do child friendly supplements too like their new Nutri Bears which are chewable jelly sweets and also Lem O 3 which is a lemon flavoured fish oil. There is a huge amount of useful information on their website and they also offer a free nutritional questionnaire service as well as info leaflets on nutrition for various health conditions. They also offer substantial discounts for therapists and nutritionists.
Blogs and Twitter
There are several homeopaths who write regular blogs and these can keep you up to date with what is going on in the world of homeopathy
Dana Ullman http://blog.homeopathic.com/     twitter @homeopathicdana
Dana has written many books and also done a lot of research into the history of homeopathy. He also writes articles for the internet newspaper Huffington Post  http://www.huffingtonpost.com/dana-ullman
Dr Brian Kaplan  www.drkaplan.co.uk    twitter @provocativedoc
Brian is a very interesting chap and author of 'The Homeopathic Conversation' which I found to be an extremely valuable book when I was studying. As well as being a classically trained doctor and homeopath he is also uses Provocative Therapy.
Bob Leckridge   www.heroesnotzombies.com twitter @bobleckridge
Bob is a homeopath and doctor working at the Glasgow Homeopathic Hospital. He has been a regular blogger on health, homeopathy, art and more for many years and his posts are well worth a look.
Sue Young http://avilian.co.uk/
A great site by Sue Young with info on homeopathy, short biographies of homeopaths, research, history and much more
You can find my blog on this website or at http://www.jorhodeshomeopathy.co.uk/blog/ and my twitter account is @homeojo